Barcelona Escalivada - 10 pack
$39.99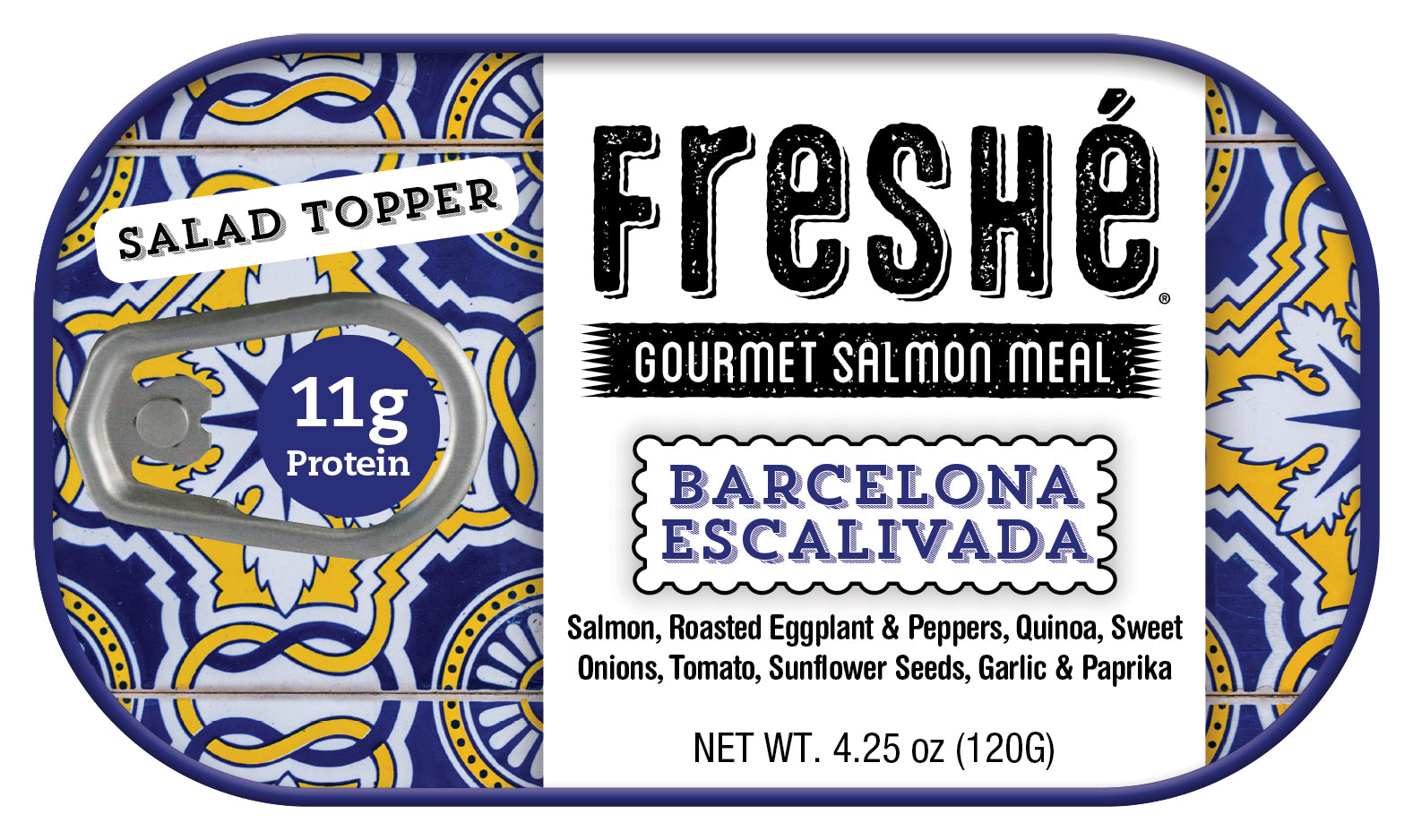 Barcelona Escalivada
Journey from the fresh and breezy beaches on the Mediterranean Sea to the dramatic Pyrenees mountains in the northeastern corner of Spain with Freshé Meals.  This traditional Spanish smoky grilled vegetable dish is mixed with a succulent combination of Atlantic salmon, roasted eggplant and peppers, quinoa, sweet onions, tomato, garlic and paprika. It should come as no surprise that our Escalivada style salmon transports your senses to a delicious destination.
For a flavor packed meal, enjoy Barcelona Escalivada, on a fresh green salad, with a slice of crusty bread or straight from the tin. If you're hiking through Andorra or relaxing on the beach near Barcelona or enjoying a quick protein-packed snack at home, you can be confident that there's no wrong way to enjoy Freshé Meals.
Freshé Meals is committed to supporting the environment through sustainable practices. Our salmon is protein-packed ASC Certified Sustainable Atlantic Salmon. Freshé Meals are gluten free, and packed in a BPA-free tin. Enjoy a single-serving meal on the go, or stock up on a variety pack for the expedition ahead. With Freshé Meals, you'll be ready for any adventure.
INGREDIENTS: ATLANTIC SALMON, WATER, ROASTED RED PEPPER, ROASTED EGGPLANT, ONIONS, OLIVE OIL, WHITE QUINOA, TOMATO PASTE, SUN DRIED TOMATOES, WHITE WINE VINEGAR, SALT, PAPRIKA, DRIED BASIL LEAVES AND GARLIC.  CONTAINS FISH (SALMON).