Moroccan Tagine - 10 pack
$39.99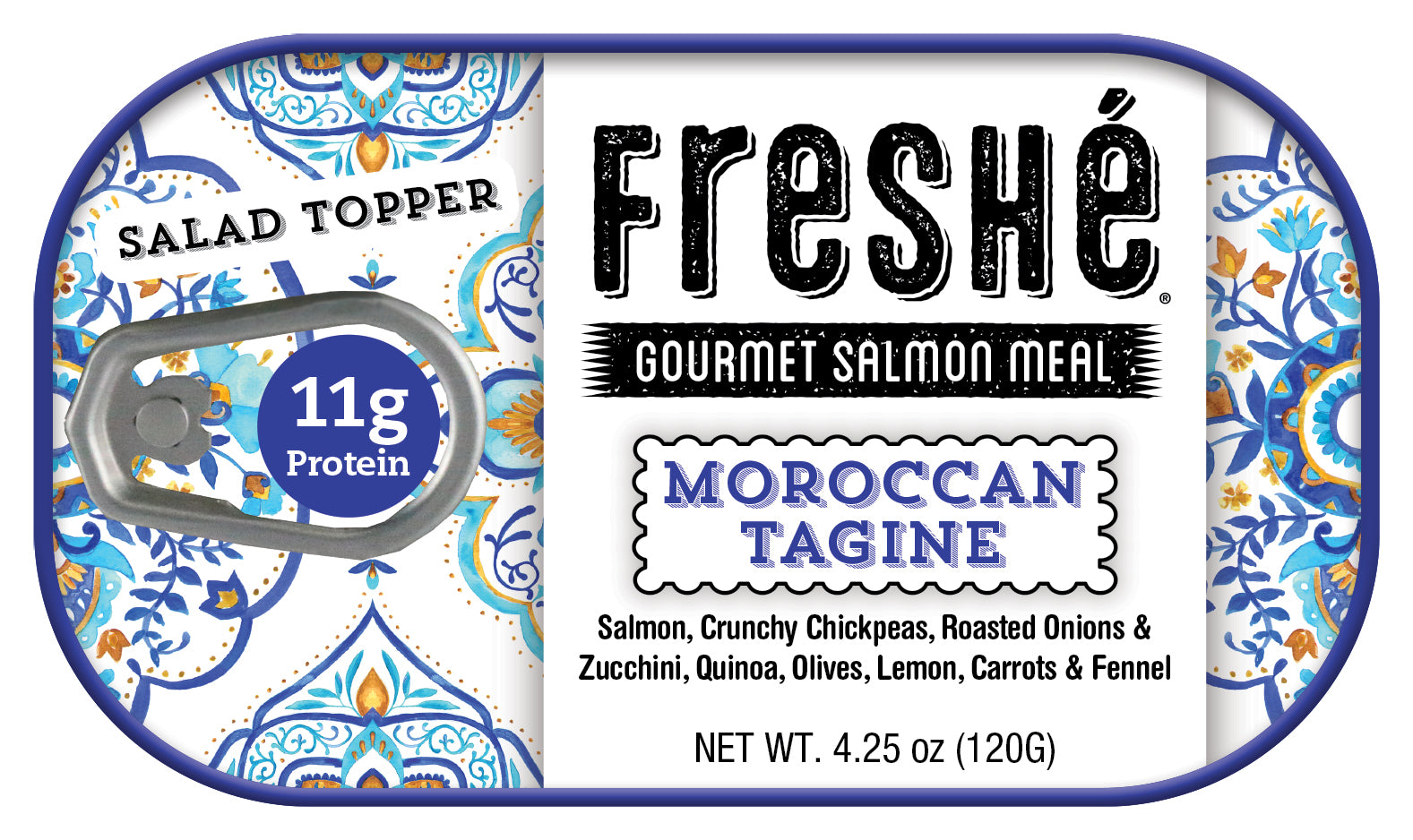 Moroccan Tagine
Imagine travelling through Morocco, from the Atlantic Ocean over the Atlas Mountains finishing in the Sahara dessert.  Along the way you will find a rich mixture of Tagines, a traditional slow cooked stew.  Our Moroccan Tagine style salmon is an exquisite combination of Atlantic salmon, chickpeas, onions, roasted zucchini, quinoa, olives, lemon, carrots and fennel.  It will transport you on a savory adventure through ancient landscapes.
For a culinary adventure, enjoy Freshé Meals with rice, on a fresh green salad or straight from the tin. If you're exploring the Old City in Casablanca or curled up on your couch watching the movie Casablanca, you can be confident that there's no wrong way to enjoy Freshé Meals.
Freshé Meals is committed to supporting the environment through sustainable practices. Our salmon is protein-packed ASC Certified Sustainable Atlantic Salmon. Freshé Meals are gluten free, and packed in a BPA-free tin. Enjoy a single-serving meal on the go, or stock up on a variety pack for the expedition ahead. With Freshé Meals, you'll be ready for any adventure.
INGREDIENTS: ATLANTIC SALMON, OLIVE OIL, CHICKPEAS, ONION, ROASTED ZUCCHINI, CARROTS, LEMON JUICE, TRICOLOR QUINOA, BLACK OLIVES, SUN DRIED TOMATOES, SALT, PARSLEY, DRIED LEMON AND FENNEL SEEDS.  CONTAINS FISH (SALMON).