Aztec Ensalada - 10 pack
$39.99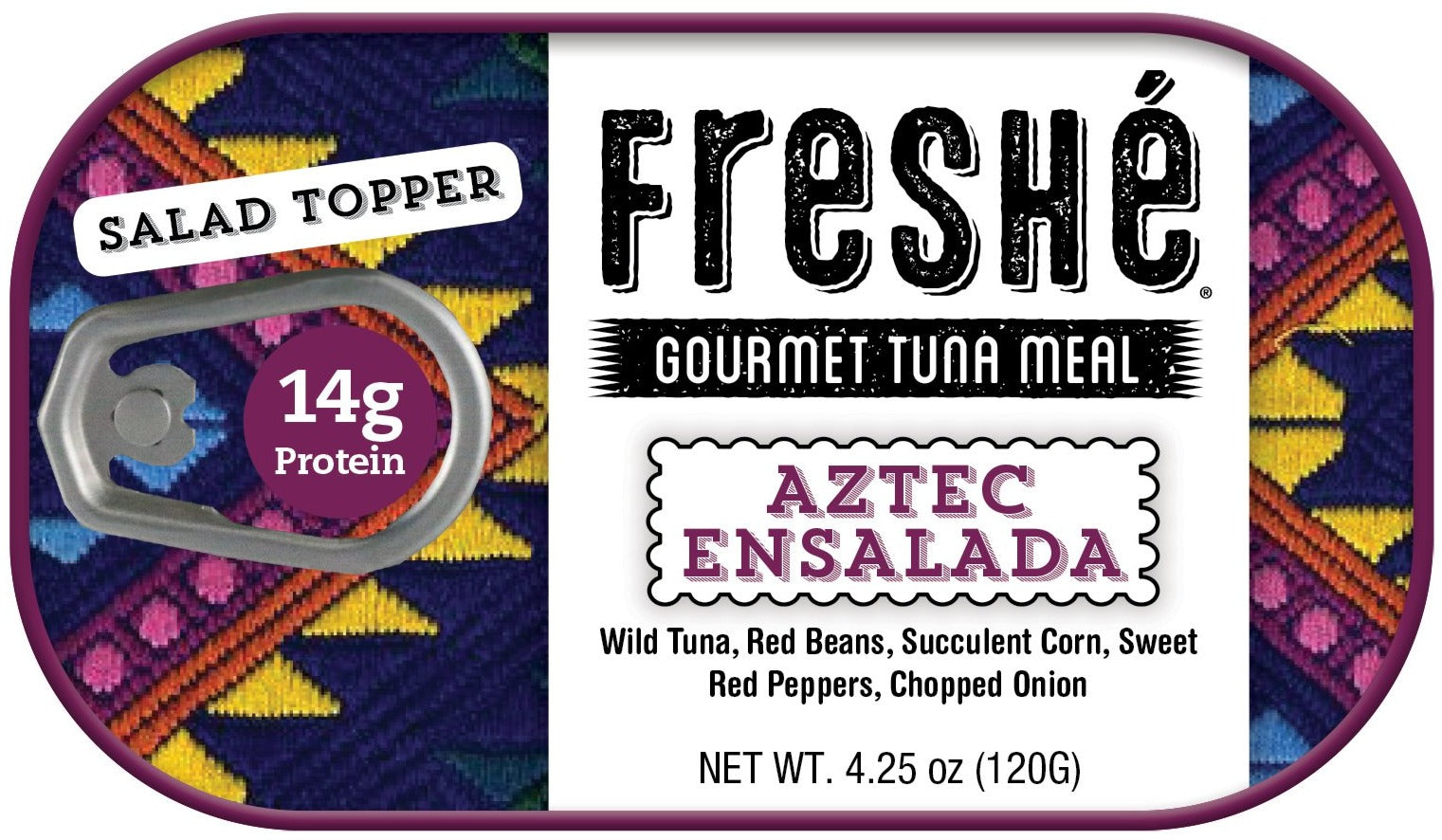 Aztec Ensalada 
Journey from the fresh and breezy beaches to the distinctive broad valleys of southern Mexico with Freshé Meals. Our Mexican style tuna is mixed with a succulent combination of wild-caught tuna, savory red beans, luscious corn, sweet red peppers, and simmered onion. It should come as no surprise that our Mexican style tuna transports your senses to a delicious destination.
For a flavorful fiesta, enjoy Freshé Meals with tortilla chips, on a fresh green salad or straight from the tin. If you're trekking along the coast of Mexico or enjoying a quick protein-packed snack at home, you can be confident that there's no wrong way to enjoy Freshé Meals.
Freshé Meals is committed to supporting the environment through sustainable practices. Our tuna is protein-packed Friend of the Sea Certified Sustainable Wild Skipjack Tuna. Freshé Meals are also gluten free and packed in a BPA-free tin. Enjoy a single-serving meal on the go, or stock up on a variety pack for the expedition ahead. With Freshé Meals, you'll be ready for any adventure.
INGREDIENTS: SKIPJACK TUNA, RED BEANS, WATER, OLIVE OIL, CORN, VINEGAR, RED BELL PEPPER, ONION, CONTAINS 2% OR LESS OF: SALT, SPICES, PAPRIKA, CHILI POWDER. CONTAINS TUNA