Thai Sriracha - 10 pack
$39.99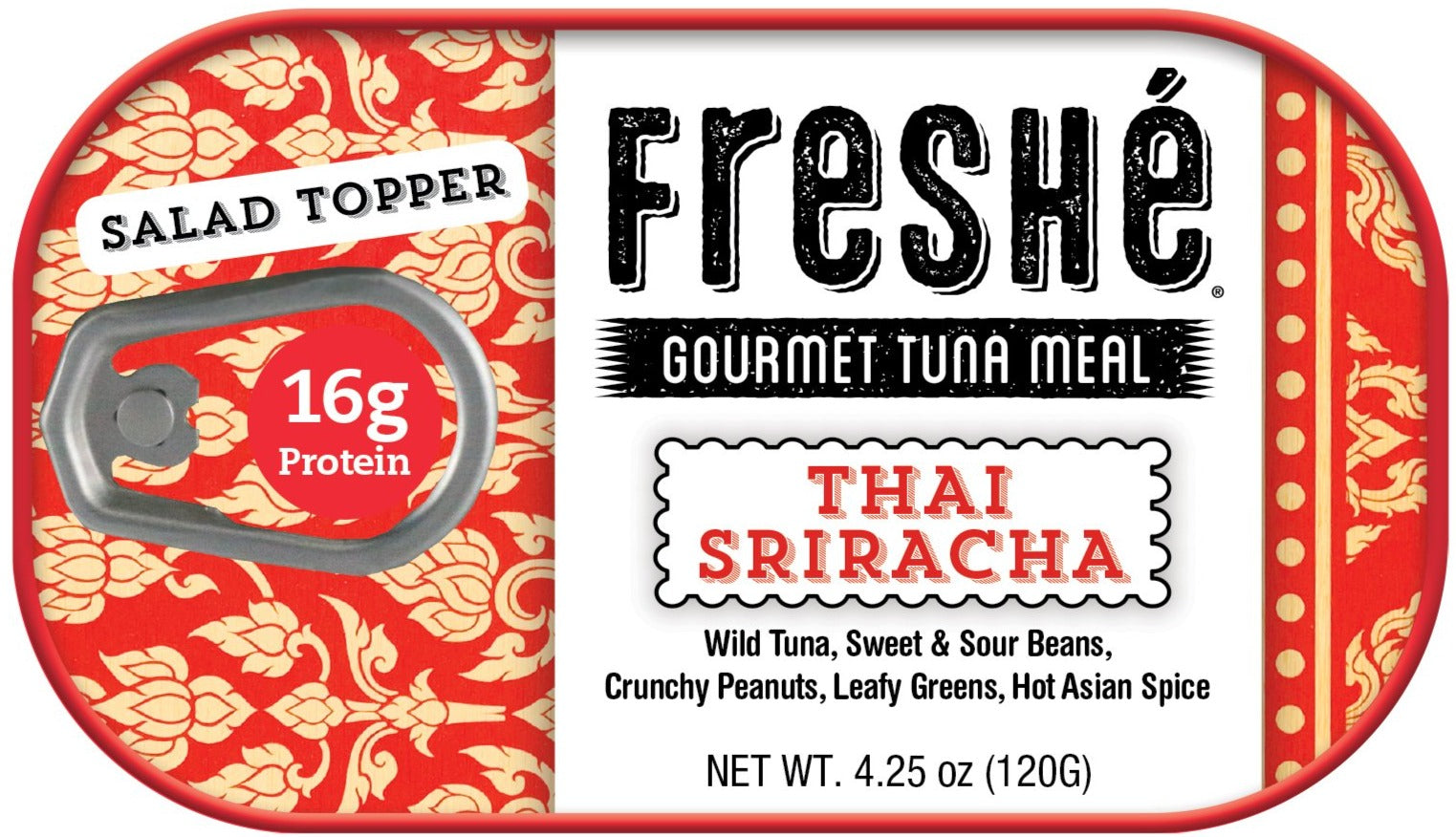 Thai Sriracha
Let Freshé Meals enchant your senses with the vivid colors and piquant flavors of Bangkok's open-air markets. Our tins of Thai tuna with sriracha include wild-caught tuna, sweet and sour beans, crunchy peanuts, leafy greens, and hot Asian spice that will leave you believing that you're traveling abroad.
Need an idea on how to enjoy your Thai tuna with sriracha? Try wrapping it in your favorite flatbread or enjoy this flavorful, protein-packed snack right from the tin.
Freshé Meals supports the environment through a commitment to sustainable practices and ingredients. Our tuna is protein-packed Friend of the Sea Certified Sustainable Wild Skipjack Tuna. Additionally, Freshé Meals are gluten-free, and packed in a BPA-free tin for your pleasure. Enjoy a single-serving meal on the go, or stock up on a Freshe Meals variety pack for the expedition ahead. With Freshé Meals, you'll always be ready for your next adventure.
INGREDIENTS: SKIPJACK TUNA, BLACK BEANS, RICE VINEGAR, SOY SAUCE (WATER, VINEGAR, SALT, SOY, SUGAR, NATURAL FLAVOR), OLIVE OIL, SRIRACHA (JALAPENO PEPPER, SUGAR, SPIRIT VINEGAR, GARLIC, SALT, THICKENER (XANTHAN GUM) AND FLAVOUR), ONION, PEANUTS, SPINACH, GINGER, GARLIC. CONTAINS TUNA, SOY AND PEANUT